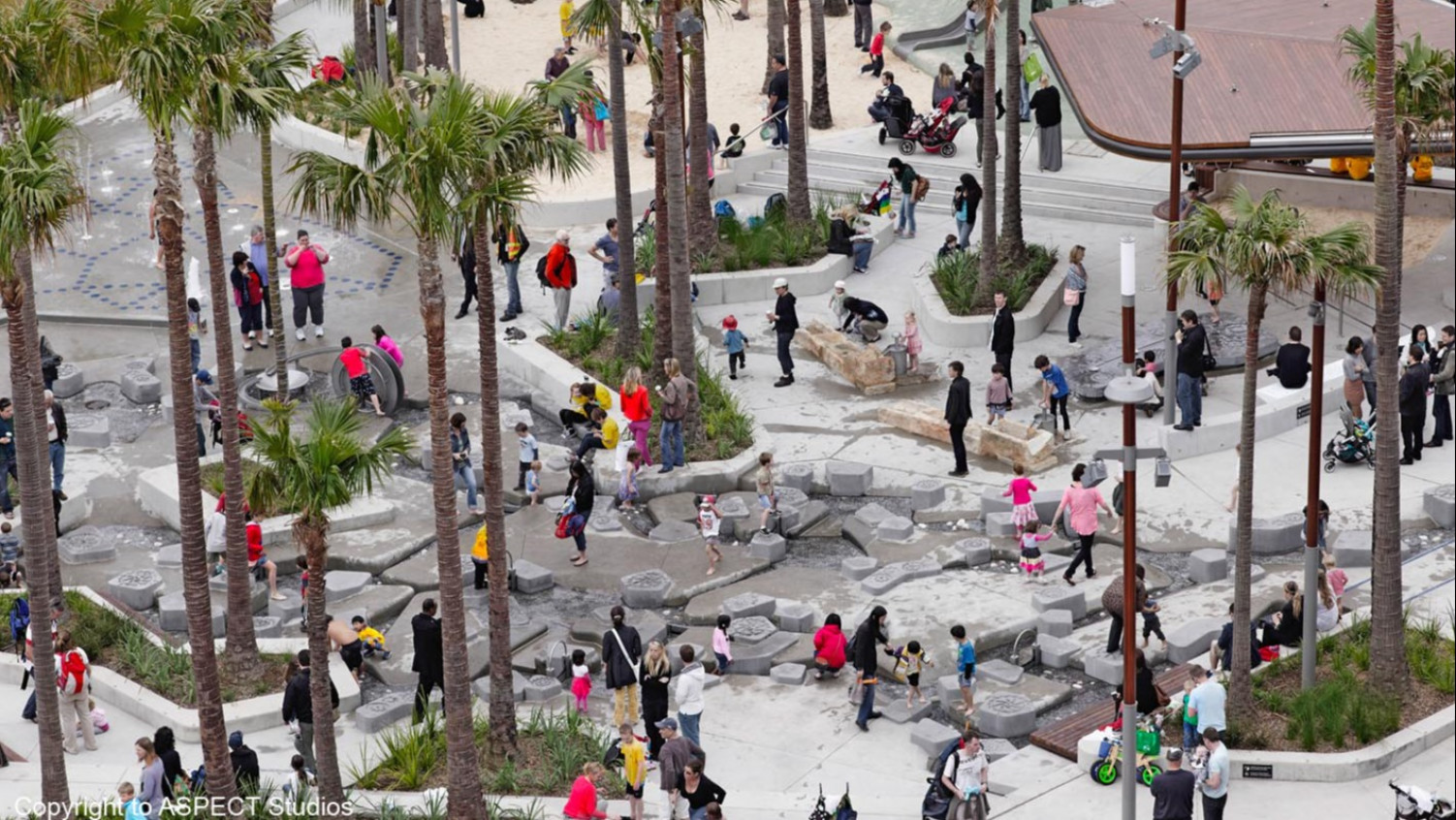 Darling Quarter
Sydney, Australia
Selected Case Study
Case Studies
Darling Quarter comprises a state of the art business, shopping and cultural quarter, The Darling Quarter, and is a popular destination attraction for locals and tourists alike. One of the key reasons for this is the unusual design of the outdoor area created by "Aspect Studios" for the Lend Lease Group in Sydney.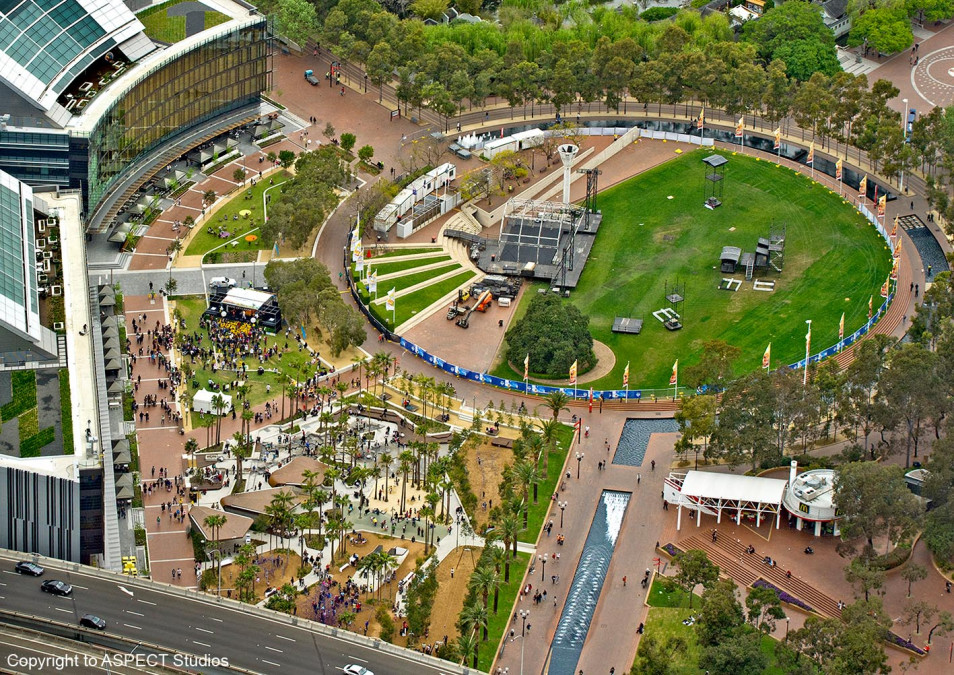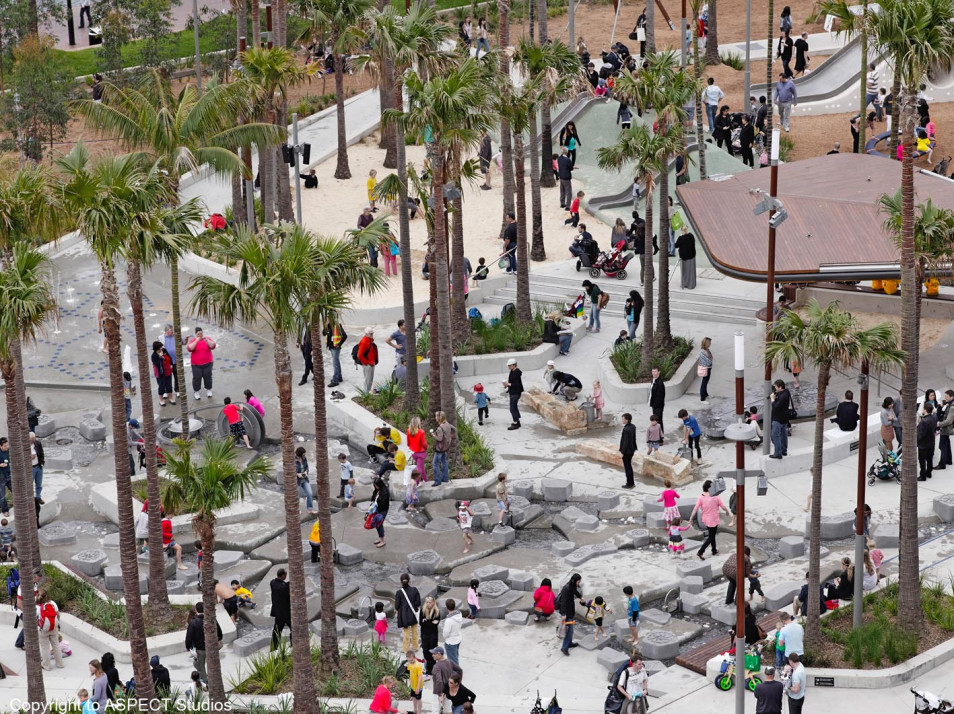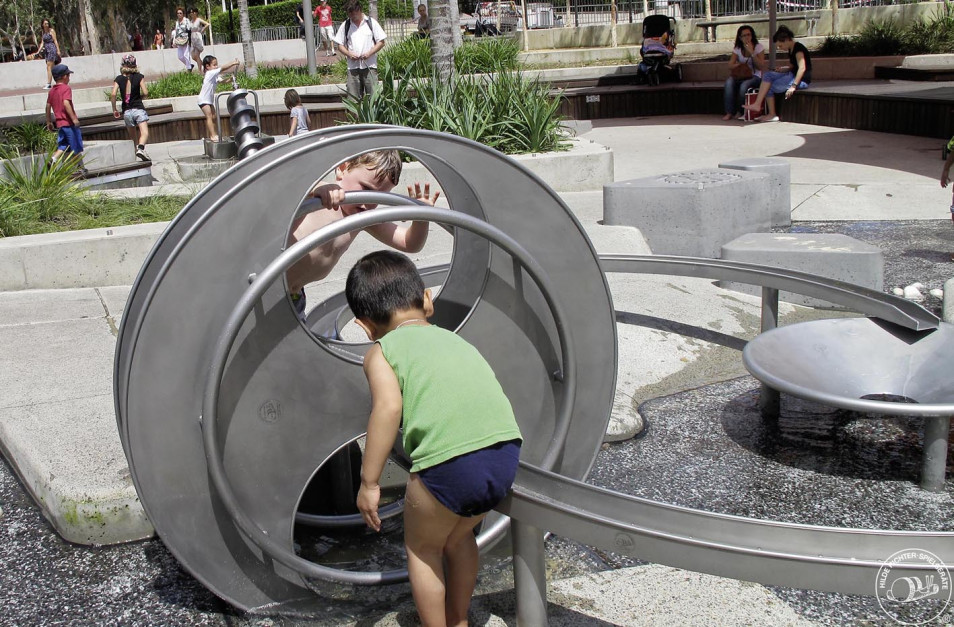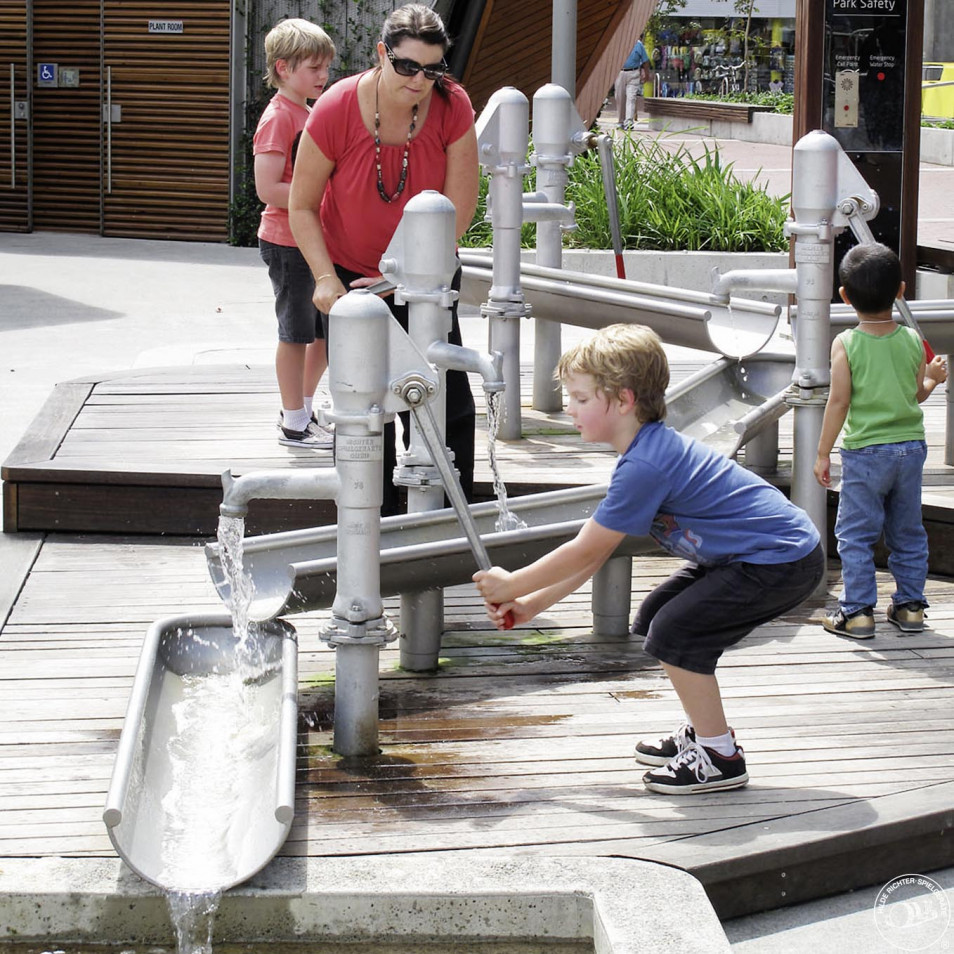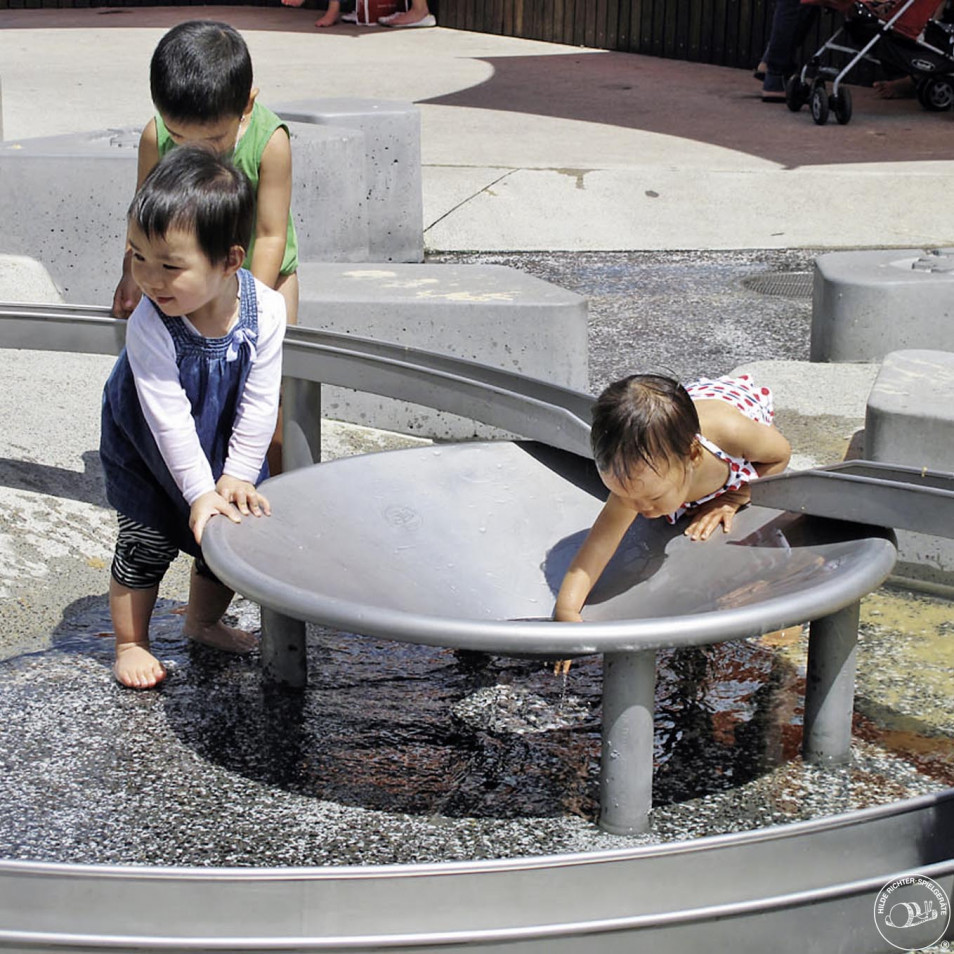 The main attraction of this unique project is a children's playground – the largest in Sydney with a particular focus on waterplay equipment. Well-integrated play offers children with a whole range of exciting experiences. Particularly popular are the custom-designed water play elements created by Richter Spielgeräte– several of which were the first of their kind in Australia.
The theme of flowing water was integral to the waterplay design from concept through to delivery. The act of diverting and controlling flowing water proves endlessly fascinating for children of all ages, who naturally work together to pump the water into the system, channel it around the extensive configuration before choosing how it exits the system. Throughout children have the opportunity to build reservoirs of water, dam the flow, pass through water wheels and scoops, and then open the floodgates!
If you want to find out more about how waterplay equipment could be used in your playspace contact us here
A magnificent, imaginative and ingenious playground that our primary school aged kids loved. It has a wide range of activities to keep them interested for hours
Tripadvisor Review from danielkayelene