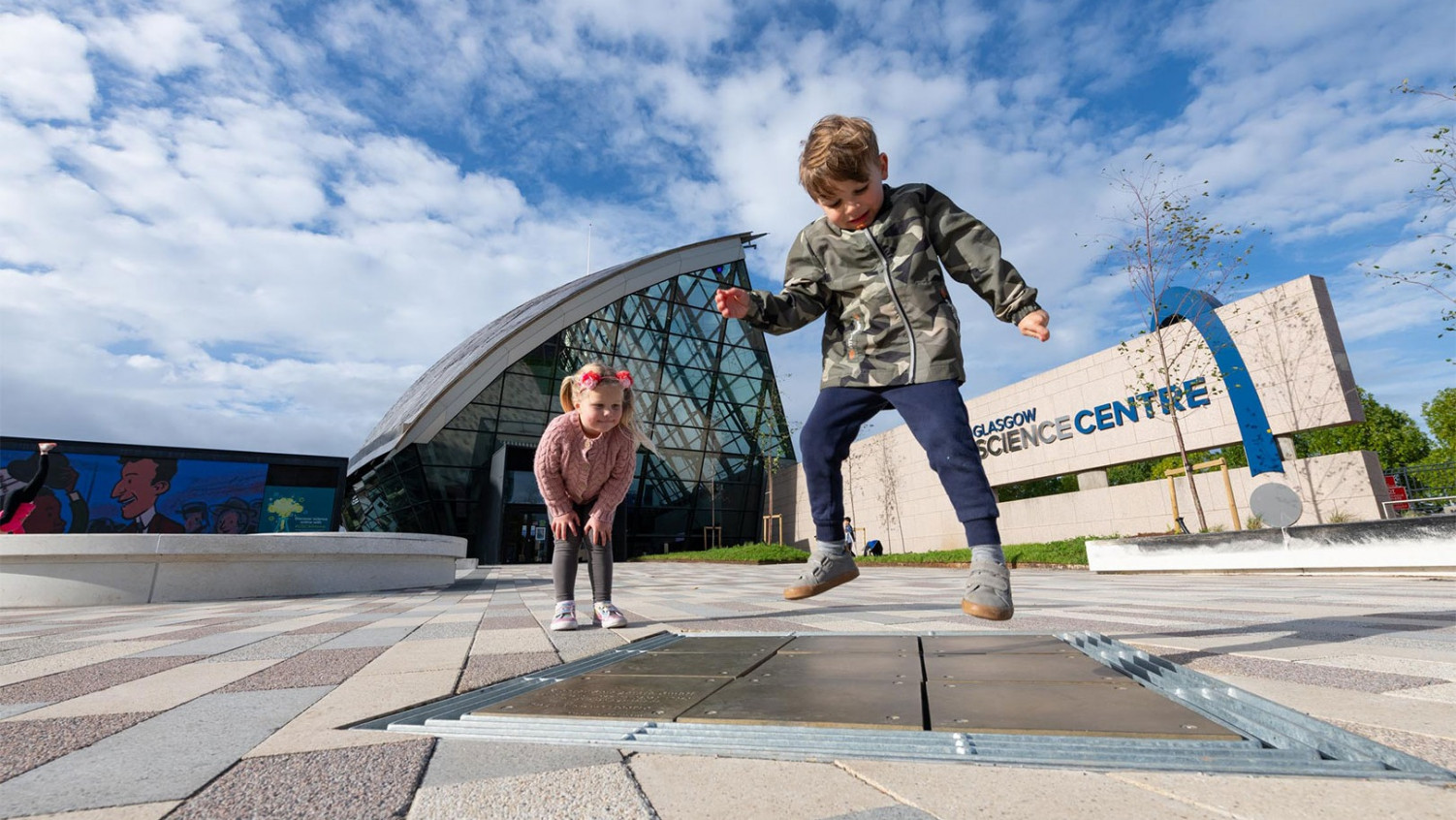 Glasgow Science Centre Play Exhibits
Glasgow, Scotland
Selected Case Study
Case Studies
Glasgow Science Centre approached Timberplay with a desire to add educational play experiences to their offering for their young visitors. They were driven by a desire to improve their external space and threshold into the attraction. In doing so, the Science Centre have successfully created a fascinating space that is helping to connect their local community and improve active travel links into the city centre.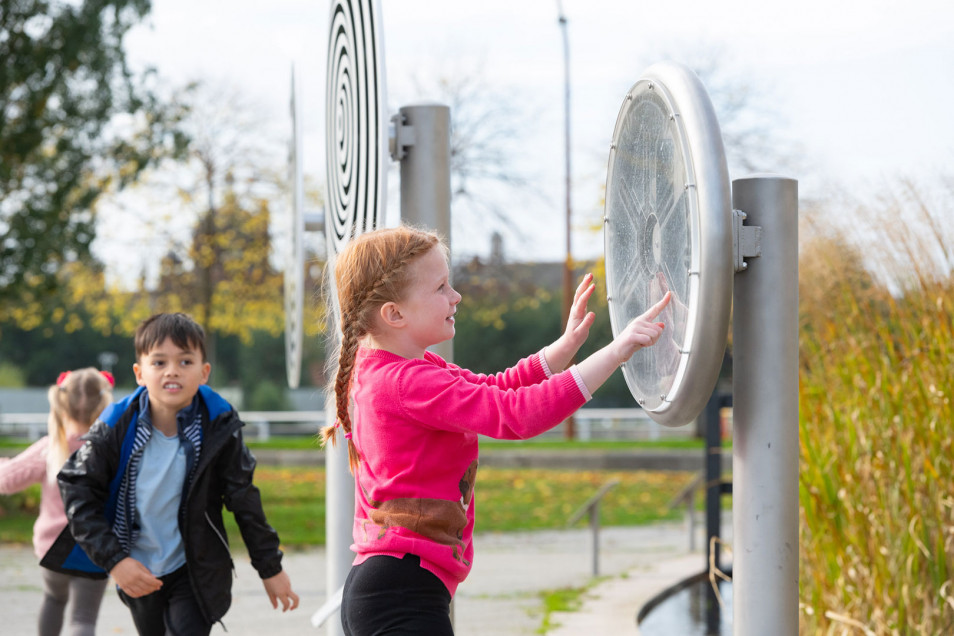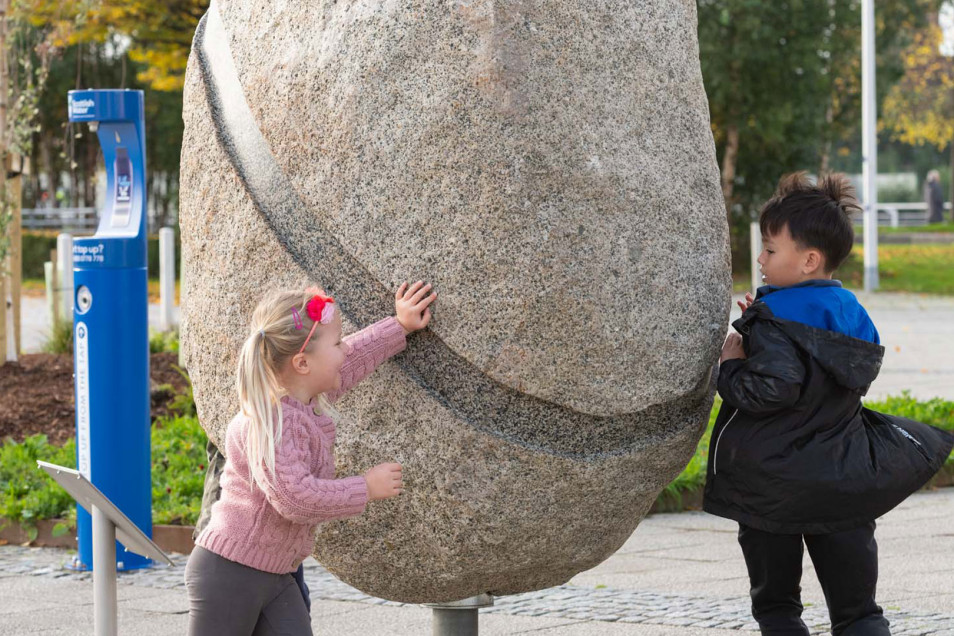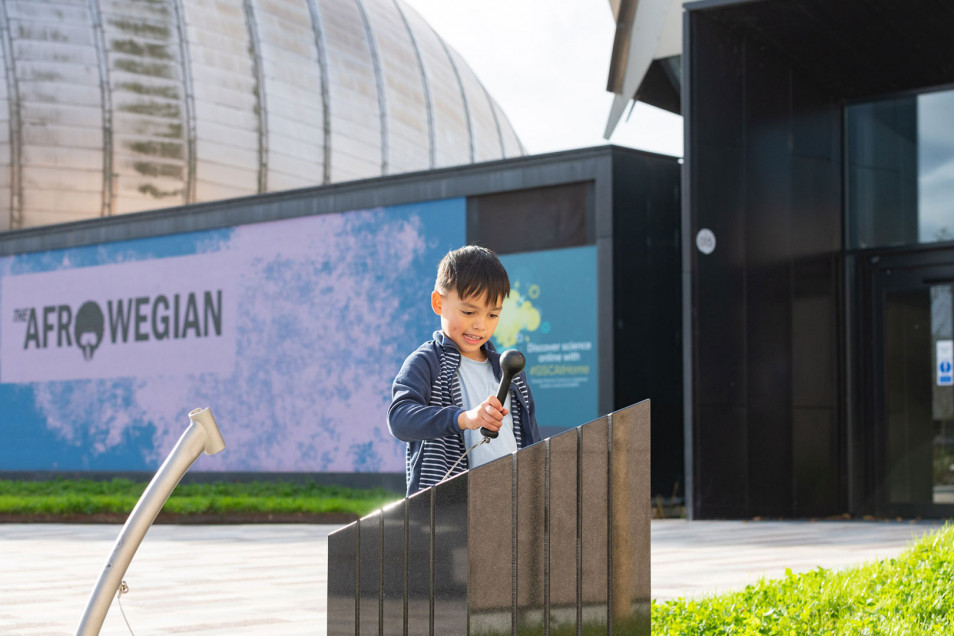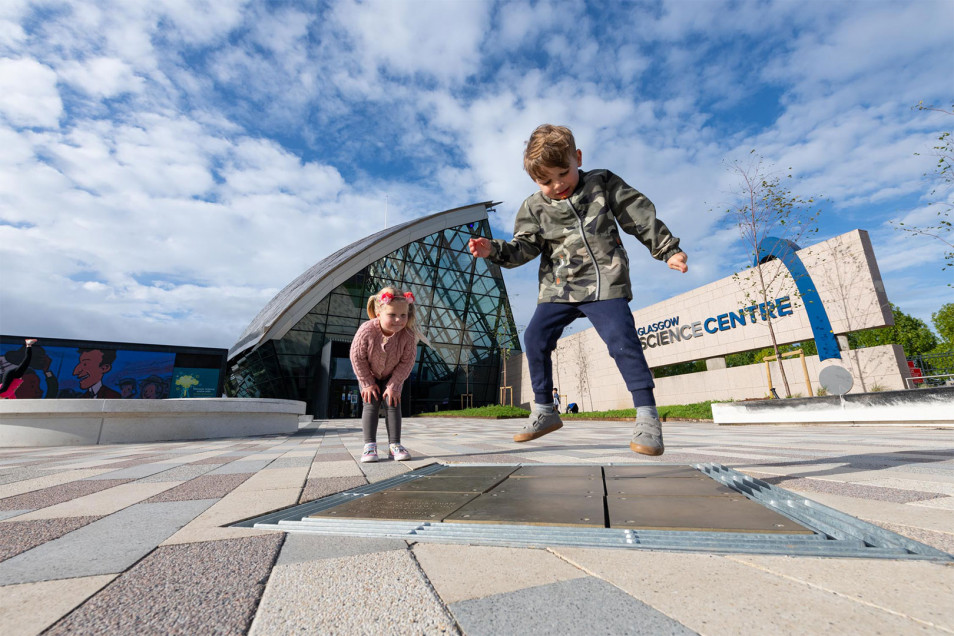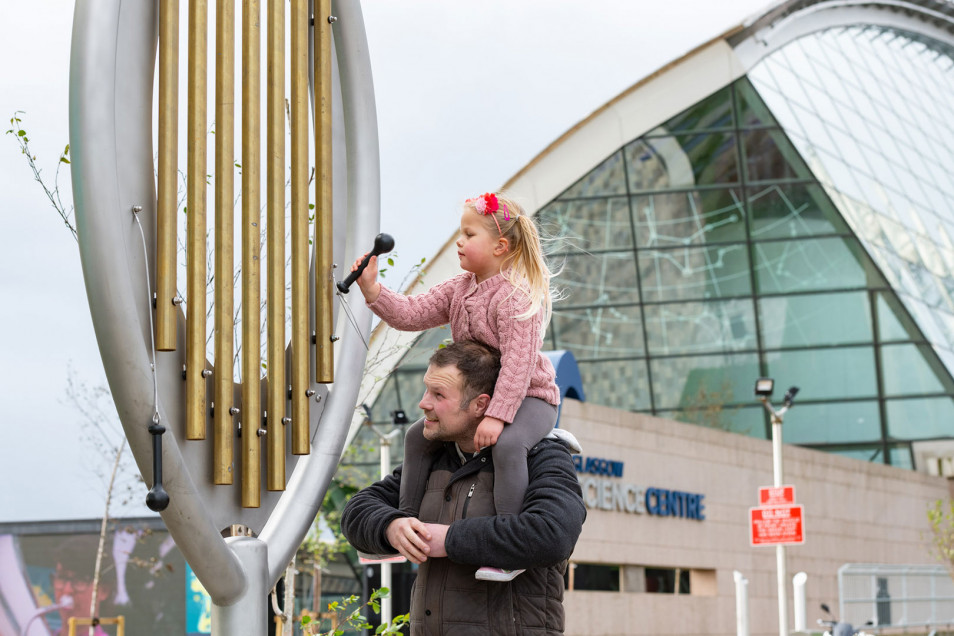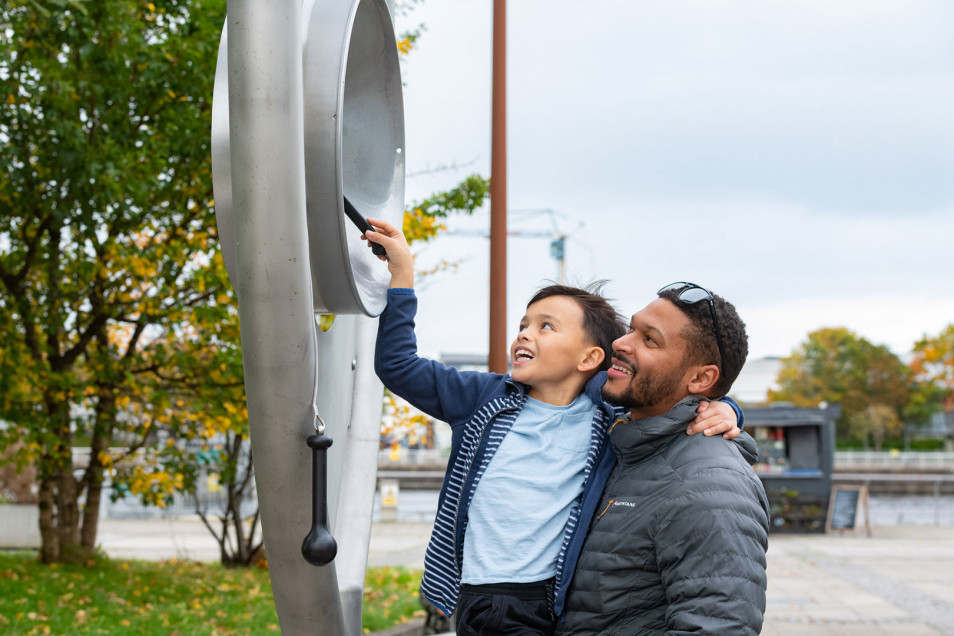 Following attendance at Timberplay Scotland seminars and a visit to our manufacturer, Richter Spielgerate, in Germany, Glasgow Science Centre decided to partner with us to provide their external areas with a number of interesting sensory "play exhibits" within the space. The elements, which include; Turning Stone, Stone Xylophone, Dance Chimes, Conferences, Walk-in Kaleidoscope, Sensory Rotating Discs, Kling Klang Disc, Whirlpool Column and Sound Leaves, have been carefully selected to provide visitors and passers-by with a wide range of sensory encounters and create playful opportunities around the centre.
By interacting with our equipment, visitors can playfully create music, experience visual phenomena and explore the physics of water and rotation. Carefully considered interpretation for each exhibit helps visitors to delve deeper into their understanding of the pieces if they wish and are not only fun for the young ones but people of all ages. The scale of the Sound Leaves and Turning Stone has also meant that these elements act as sculptural gateway features to the new public realm.
The new space has become immediately popular, and the beautiful use of lighting ensures that the space is utilised throughout the day and into the evening. As well as visitors to the Science Centre, people walking and cycling through the space are frequently observed stopping and taking a moment to engage with the exhibits and each other. A credit to the wider landscape design, this unique and beautiful space has playfulness at its heart and delivers on a variety of levels.
Client: Glasgow Science Centre
Landscape Design: Austin-Smith:Lord
Contractor: Luddons
Photo Credit: Paul Upward