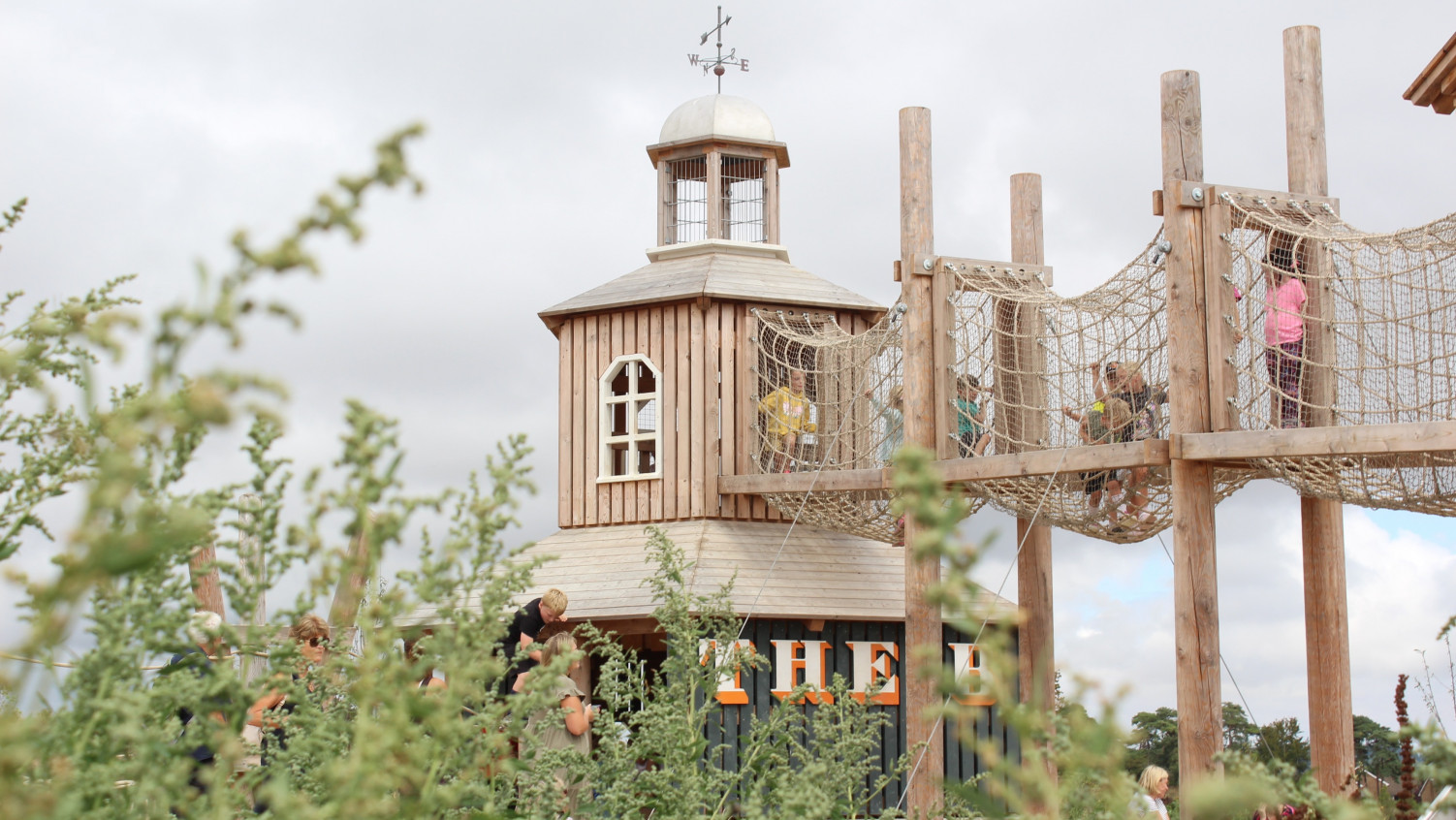 The Great Field
Poundbury, England
Selected Case Study
Case Studies
A momentous project for Timberplay, The Great Field Playground is part of the wider Poundbury development by the Duchy of Cornwall, a village that is self-sustainable and has been advocated by King Charles III in his previous position as Prince of Wales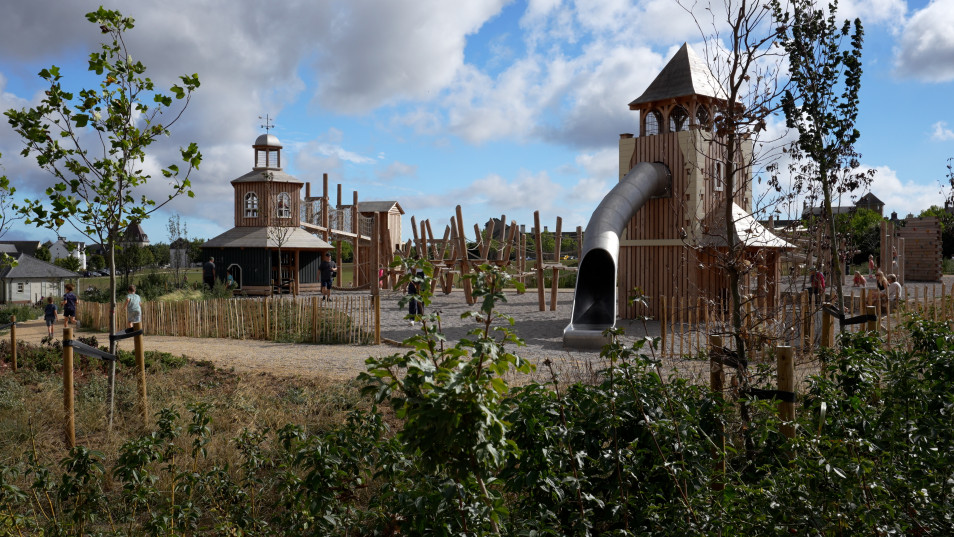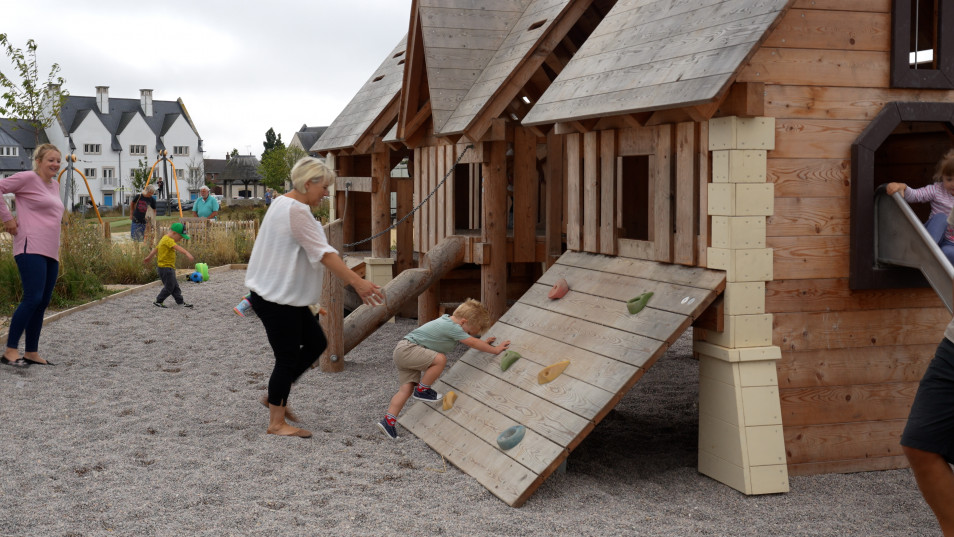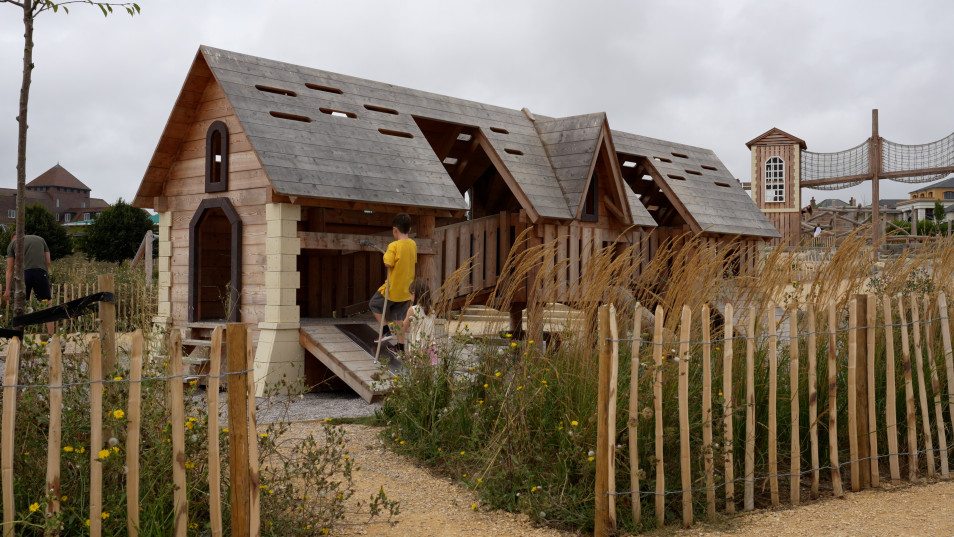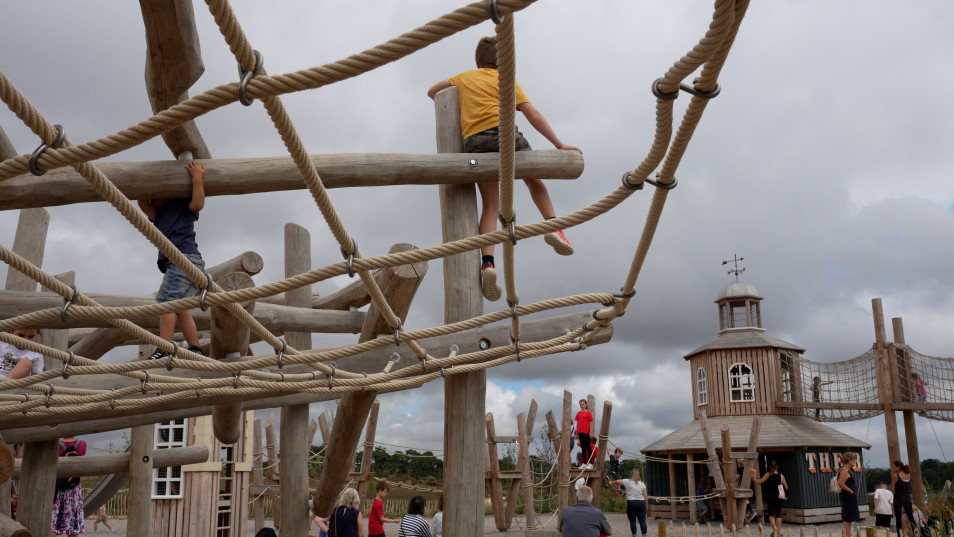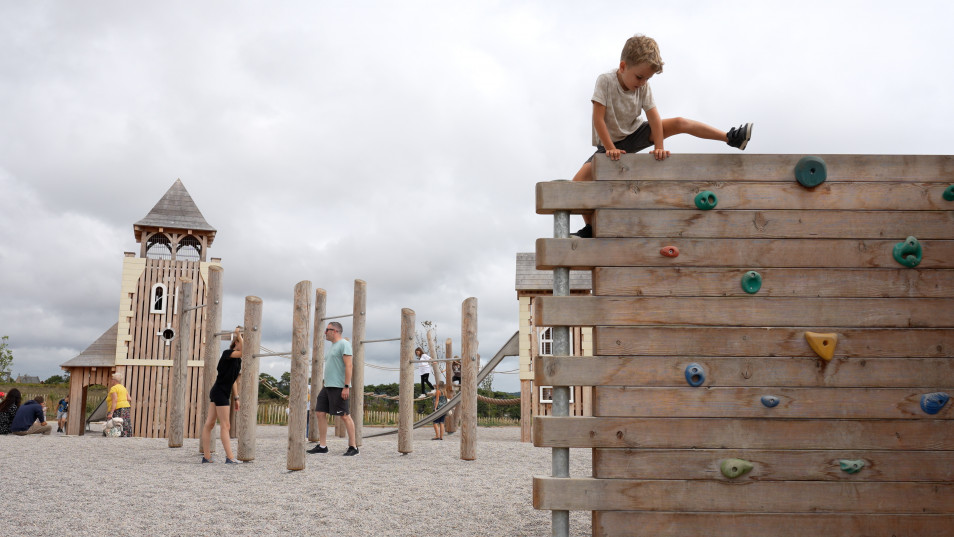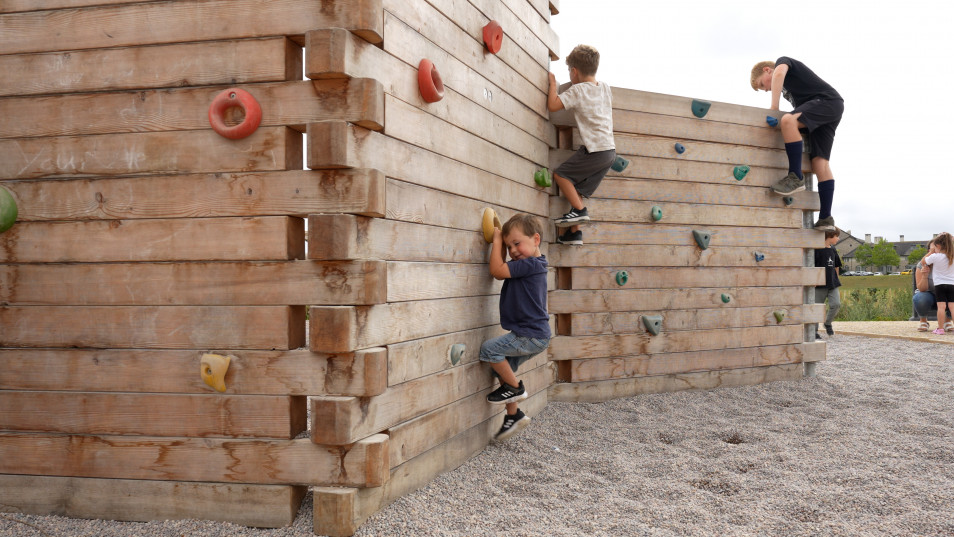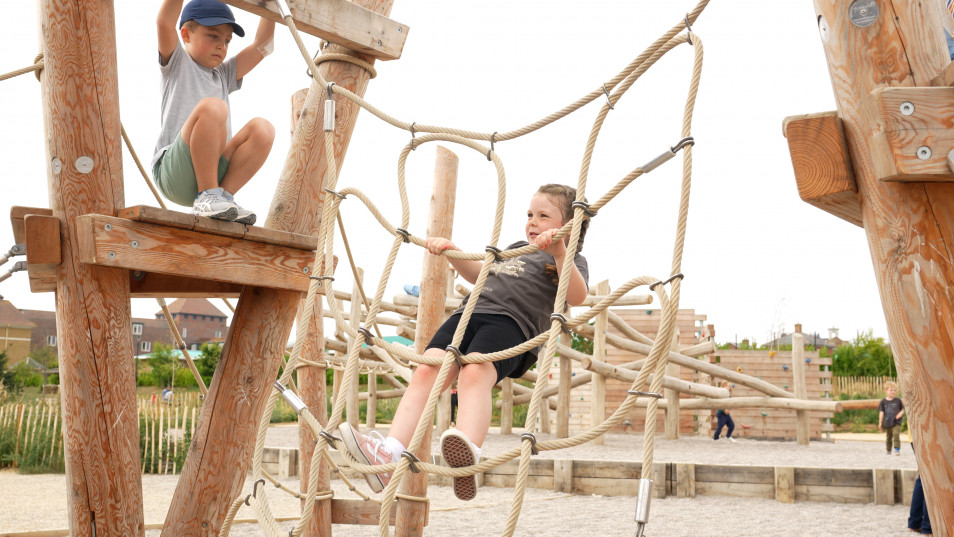 Focusing on local heritage, the playground equipment uses natural and sustainable materials to create bespoke structures that reflect upon architecture within the village. The main feature within the 2,050 square metre park is the medieval Buttercross Play tower which imitates the eye-catching Buttercross Market within Poundbury village. Alongside the Buttercross is a bespoke play combination including a replica of the Whistling Which Tower as well as Triangular Platforms, Suspended Bridges, walkways, and slides.
Throughout the park, all equipment has been designed to complement and fit in with the regal architecture that it surrounds. Brownsword Hall is a well-known local community facility within Poundbury, and the architecture of the building has been used to create a toddler play structure for children to recognise. It offers play value for children in many ways, from physical opportunities to climb to mental activities through communication with other toddlers.
A Nest Swing offers accessible play, whilst the Queen Swing promotes communication for users with collaborative team swinging. A Climbing Wall, Horizontal Bars, Climbing Structure and Balancing Beams create different physical and exploratory challenges throughout the rest of the park to complement the larger bespoke structures. Water play completes the play area giving an opportunity to experiment with the flow of water for people of all ages to enjoy.
Working with Dorchester Town Council who manage the Great Field the Duchy were able to select Timberplay, Richter Spielgeräte as our preferred manufacturer and installer. Timber Play and Richter took a bespoke design concept and delivered this within their standard material / product range, which gave the Duchy and it's stakeholders the confidence of a tried and tested robust product, packed with play value. From technical design to safety standards to installation, every part of the development was professionally managed and completed to the highest quality. Access to the playground is free of charge and permanently open to the public, it has been an overwhelming success, not only for the local community, but also for visitors from further afield.
Peter Lacey, Project Manager, Duchy of Cornwall