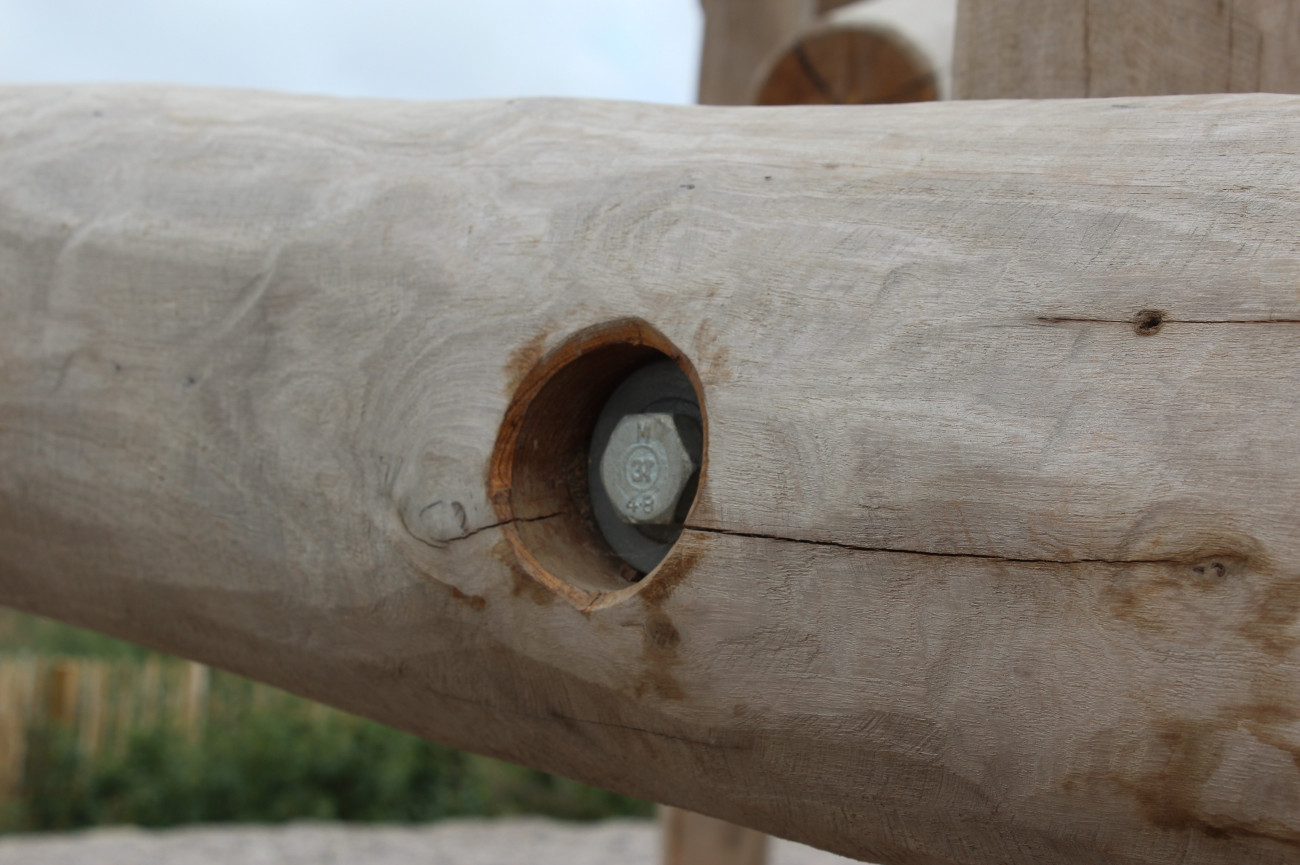 Maintenance & Spare Parts
Playground Maintenance
With every play space, there is always a need for playground maintenance; the amount of maintenance needed depends on varying factors, from the amount of usage to weather conditions and much more. In order to make your playground maintenance as easy as possible, all our products are designed to ensure that they are easily tested and any parts that do need replacing will be cost-effective.
When maintained correctly, our equipment can last decades, and to ensure this process is made as easy as possible for you, we have maintenance guides for all our products which can be found in our digital catalogue - here.
Alongside documents to help with maintenance, our team have an in-depth knowledge of all our equipment and fixings and is always on hand via email to answer any queries you may have or advise further on what spare parts you may require.
There is no legal requirement for playgrounds to have inspections or maintenance programmes, but it is recommended by Insurers and many more. We recommend an independent playground inspection is undertaken at least once a year, but every playground requirement is different and again, our expert team would be more than happy to provide advice from the knowledge they have acquired with their decades of experience. Regular checks should also take place, as per RoSPA advice found here.
Our Maintenance Packages
We have developed this package in response to demand from our customers. We have been asked to carry out maintenance inspections by many of our customers, who want a supplier they can trust to safeguard the future of their playground.
Nobody understands our play equipment more than we do. We know which parts of our equipment are likely to take more stress, which ropes are likely to wear away over prolonged use, and the best way to preserve our generous timbers. We can also identify problems quickly, working with you to resolve them before they become expensive and time-consuming.
What would be covered?
We have a number of packages so you can select the service that suits you and your playground best. We cover the rudimentaries, from checking for splinters and tightening fixings, right through to assessing the foundations and making minor repairs. In addition, we also look at maintaining the wider play space, checking boulders and logs for stability, spotting the early signs of rot, collecting litter and monitoring the safety surface.
As you already know, Timberplay are nothing if not flexible. We can work with you to create a bespoke package that can include other maintenance issues, like cutting the grass, the removal of graffiti, or any other tasks relevant to your own play space.
The Monthly Package
Developed for playgrounds that see very high footfall, the monthly package is a basic monthly service covering essential safety checks, removing splinters, checking fixings and carrying out other simple repairs (up to one hour). In addition to the basic checks, subscribers to this service also benefit from the comprehensive annual service without any additional charge.
Quarterly Package
This covers all of the same services as the monthly package, but the inspection is only carried out on a quarterly basis.
Annual Package
This is a comprehensive check of the playground and play area, identifying simple problems like fraying ropes through to foundations in need of attention. It also covers repairs of up to 2 hours and has been developed to improve the longevity of all playgrounds - whatever their level of use.
Additional work
We can also create daily, weekly or bespoke packages to suit your needs.
A maintenance contract is for a minimum of 12 months. Terms and conditions apply. To talk through the Maintenance Package or the other available options, please call us on 0114 282 3474, or email info@timberplay.com.
Spare Parts
Our spare parts are stored in both the United Kingdom and Germany. They can be dispatched in as little as 2 days - our manufacturer guarantees spare parts will be available for products for a minimum of 10 years even if the product is discontinued or has technical changes within this time.
For a full quotation for spare parts or any further advice, contact our team on 0114 282 3474, or email info@timberplay.com.