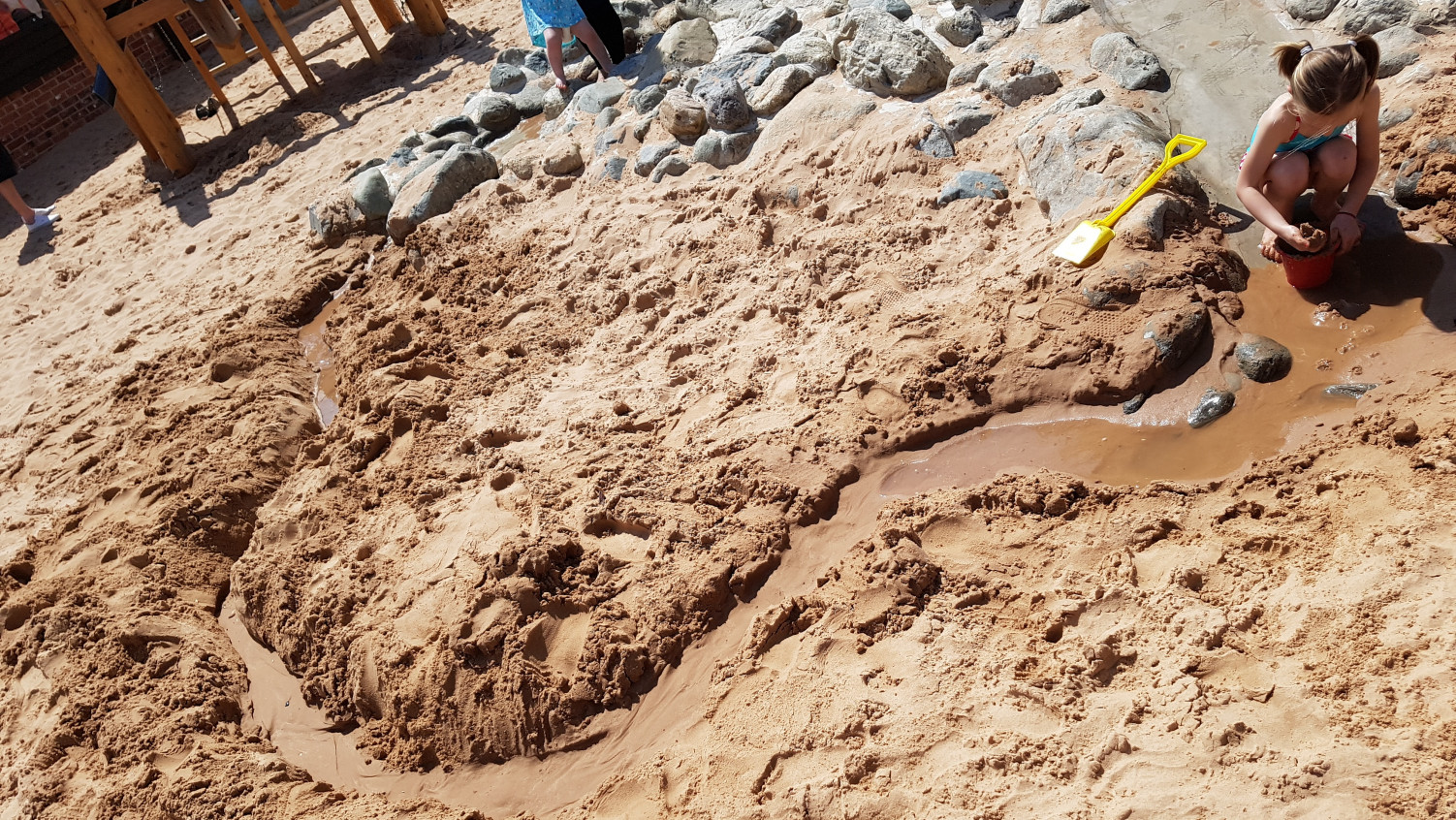 Wentworth Garden Centre Playground
Rotherham, England
Selected Case Study
Case Studies
Wentworth Garden Centre is a destination garden centre, situated in sixteen areas of historic walled and landscaped gardens. Established for over 30 year, the thriving garden centre also features a small family farm, for which visitor pay a small entrance charge.
The management were keen to offer these visitors some added value, and after seeing what Timberplay had created at William's Den contacted them to see how they were able to transform the play potential of the site.
Sand and Water play are ideal for the family farm visitors, so Timberplay worked with Wentworth Garden Centre on the designs for a large concrete boulder scape. Large glacial boulders were positioned within concrete foundations to create a waterway with two pumps at its source; Playground Pump and Mushroom Pump. The water then meanders through various channels and gates, and children can also discover a secret tunnel when one of the switches is positioned correctly.
A Building Site is featured, enabling children to work together to transport sand around the space. In order to ensure that play area offers fun for all, Timberplay also designed and constructed a wheelchair accessible ramp which enabled wheelchair users to come down to the edge of the sand area. From here they can access a turning crane, sand tipper and mud table.
Wentworth Garden Centre created additional seating and also a decked area running around the perimeter of the site.