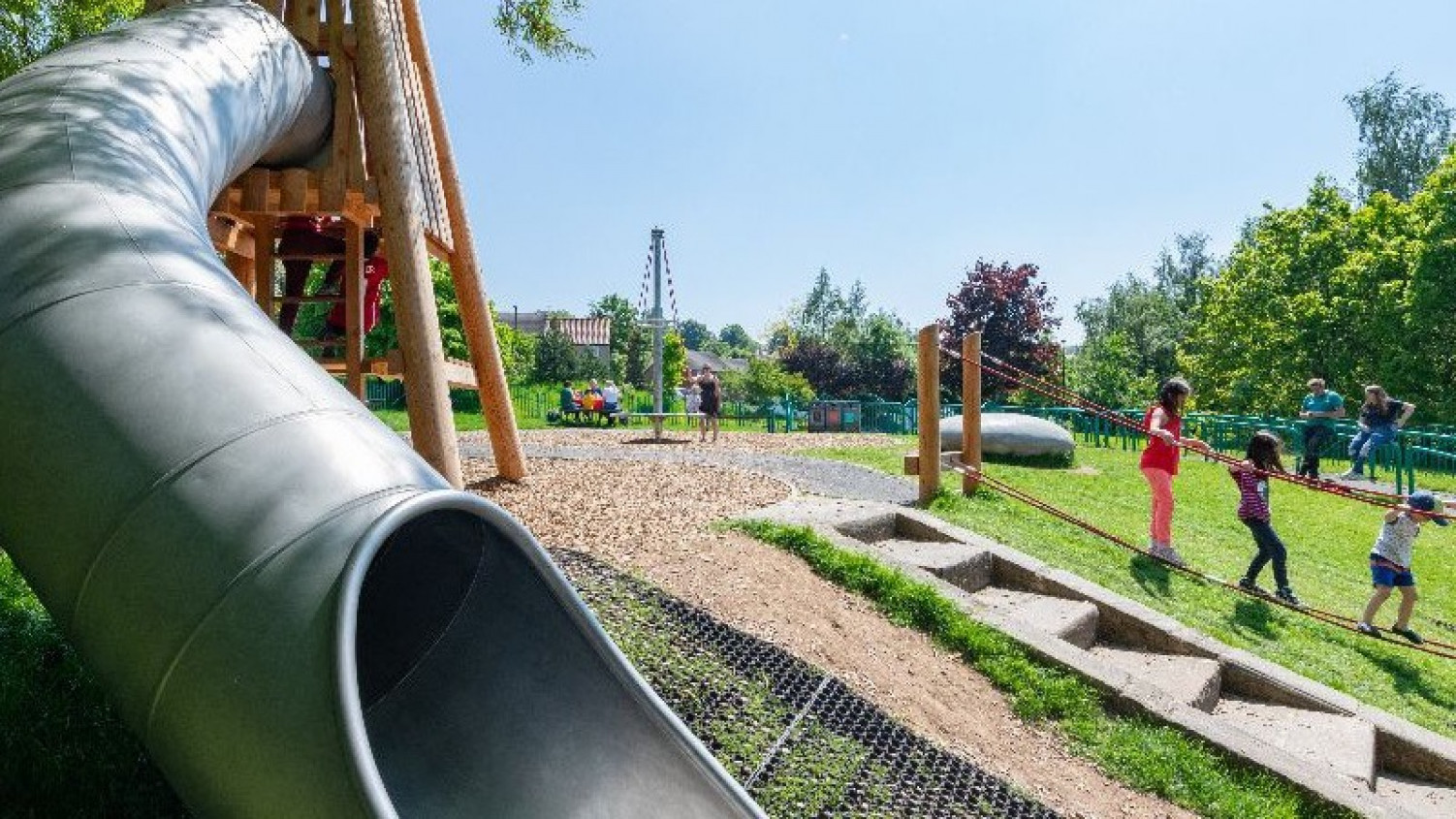 Heeley People's Park
Sheffield, England
Selected Case Study
Case Studies
Heeley People's Park is located in Heeley, a suburb on the border of the Sheffield City Centre. Historically the park was a former built-up residential area, today, the beautiful community-owned Park provides residents with a green lifeline, exercise space, picnic spot and playground.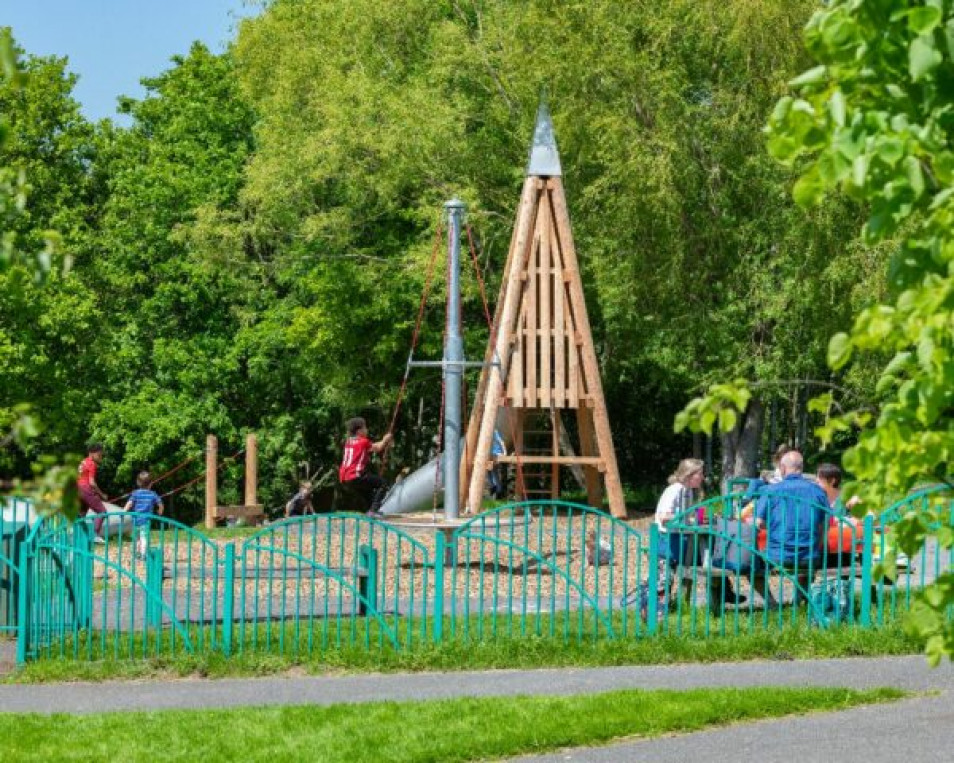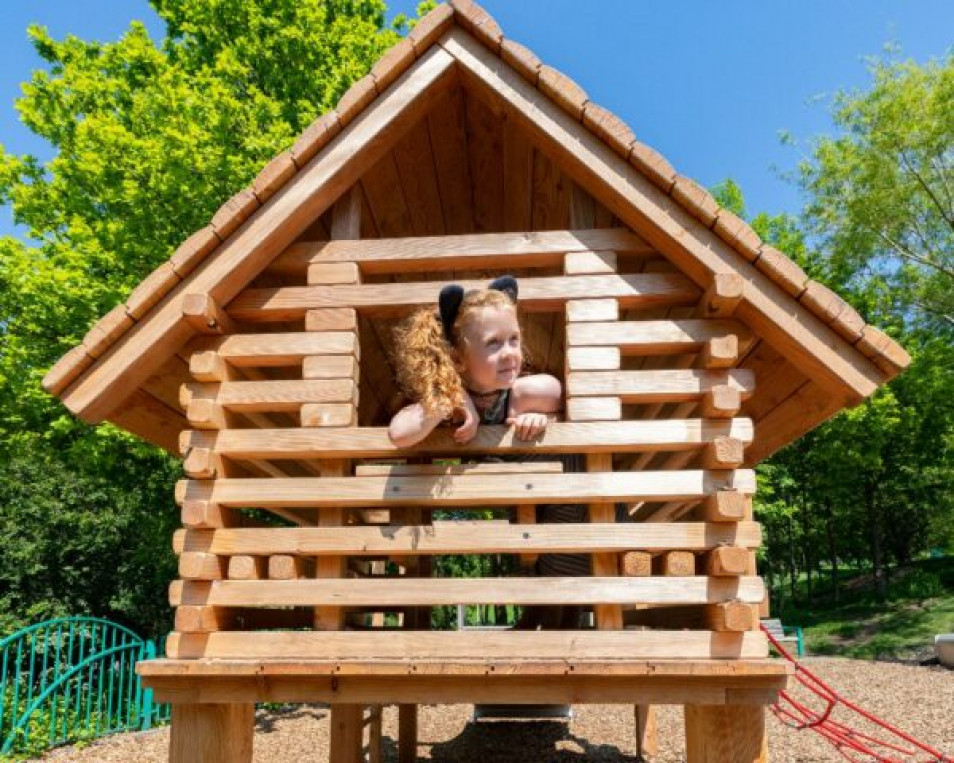 In March 2020 Heeley Trust successfully fundraised via FCC Community Foundation for a complete refurbishment of the playground. Timberplay were charged with creating an inclusive and exciting design for the play area to engage the whole community. A Pyramid Tower with Tunnel Slide offers the chance for children to experience adventure whilst the Whirlwind also offers adventure whilst also enabling children to learn about the forces and gravity. Climbing Ropes are installed to complement the landscape of the hill in the play space, these offer challenge for people of all ages and are often harder for older children as their centre of gravity changes. A Playhouse is placed in the trees to offer a hiding and creative space for younger children to gather or have alone time. Alongside the Playhouse, an iconic Richter Spielgeräte Snail can be found creating a small area for younger children to explore imaginative play. A Platform House 4906 gives a chance for younger children, or older children less comfortable with the Pyramid Tower and Tunnel slide, a chance to physically challenge themselves. An Inclined Net and Ladder offer access to the Platform and Platform House, with an exciting exit down the smaller Stainless Steel Slide. The works also included new signage, seating, landscaping and repairs to remaining equipment.
The playground cements the great relationship between Heeley Trust and the Create Partnerships brand, which is made up of several companies including Timberplay, All Urban and Lightmain. Lightmain installed the Heavy-Duty Multi-Use Games Area at Heeley People's Park back in 2013. Whilst, street furniture and lighting specialists, All Urban, supplied the concrete Seating Stone in the play area.
The refurbishment breathes new life into the playground and provides play equipment not seen in Heeley before. The space offers the community access to a brand new exciting playground that challenges users physically, mentally and socially. In particular, the playground now emulates the values of the rest of the park by encouraging children and adults to connect with nature and natural elements.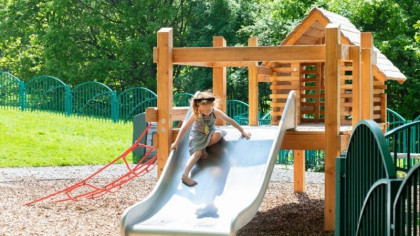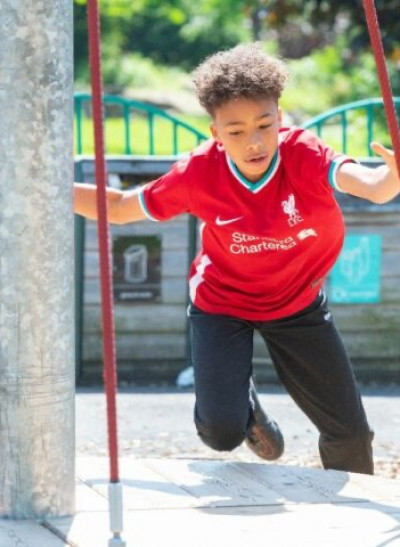 "I never get bored when i come to this park"
Products