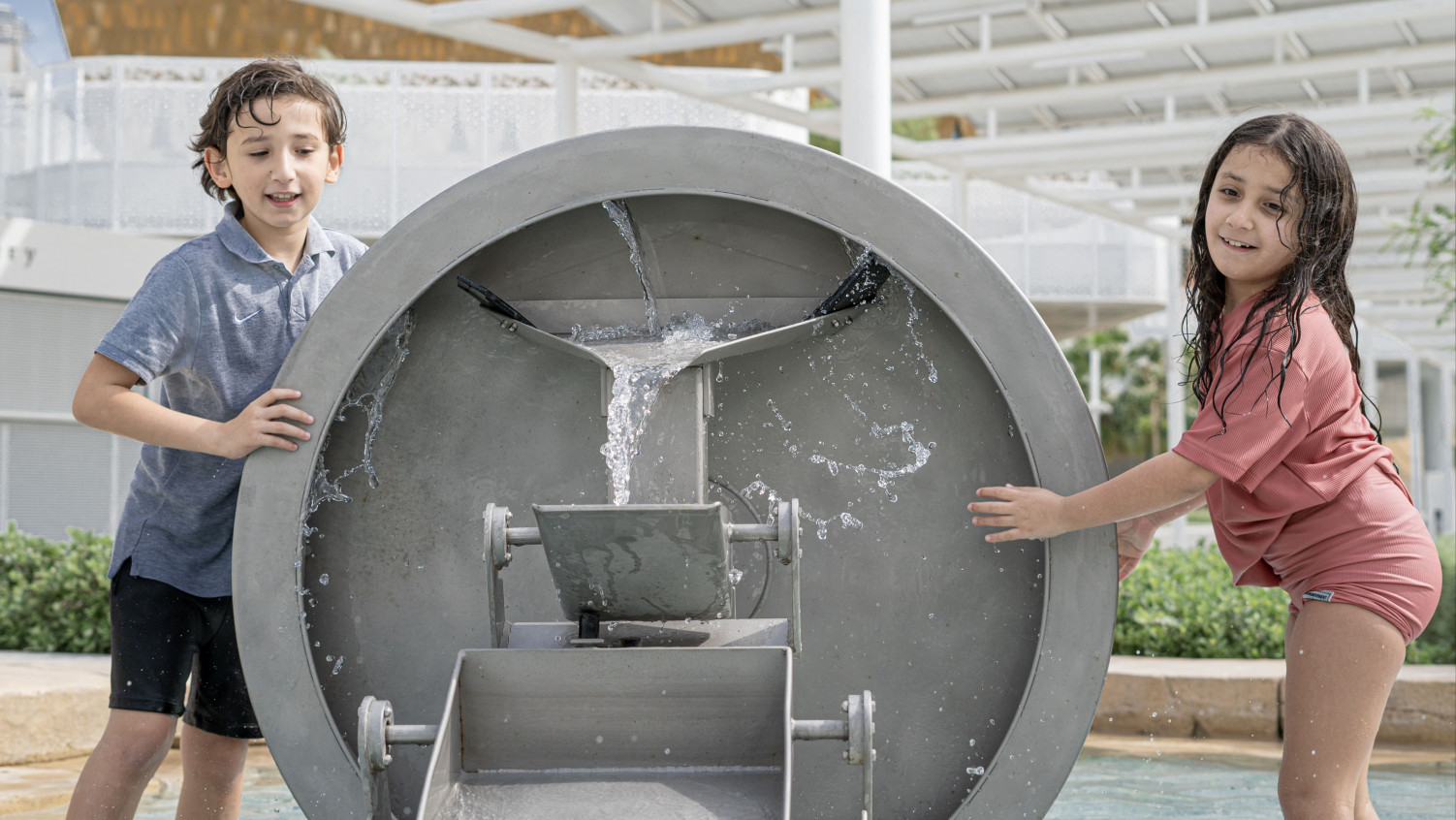 Masdar City
Masdar, United Arab Emirates
Selected Case Study
Case Studies
Masdar City, located in the United Arab Emirates, has set its sights on becoming one of the world's most sustainable cities. As part of this vision, Masdar City has installed a state-of-the-art water playground that adds to the city's dynamic and innovative character. The playground provides a unique and engaging experience for children, allowing them to interact with water in a natural way. The installation of this playground is a testament to Masdar City's commitment to sustainability and its efforts to diversify its offerings beyond the typical sandy landscape of the region.
Based in the UAE or Saudi and want to find out more about Timberplay and this project? We are hosting CPD Networking events in Riyadh & Dubai this may - email marketing@timberplay.com for more information on how to register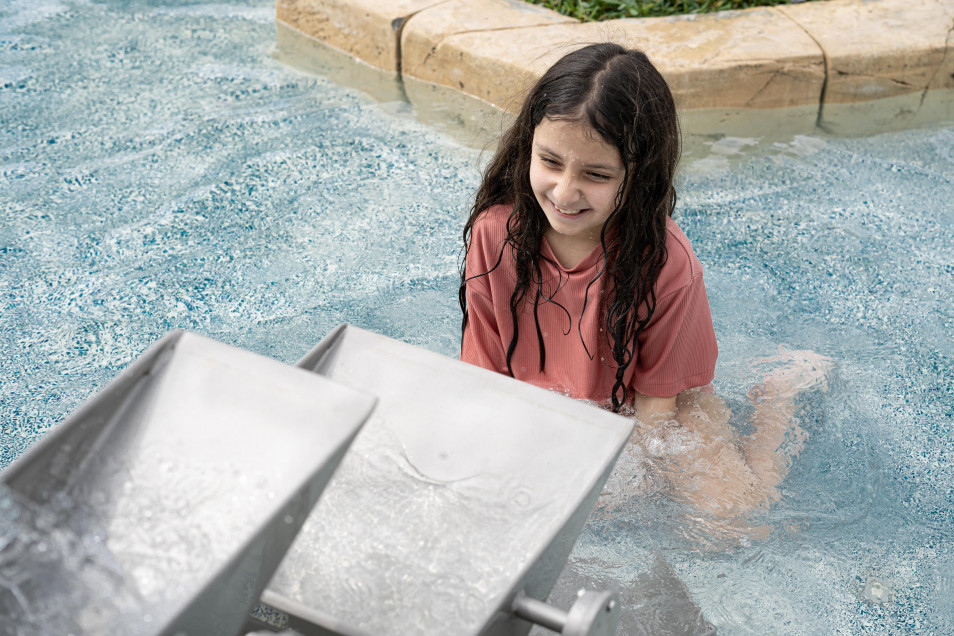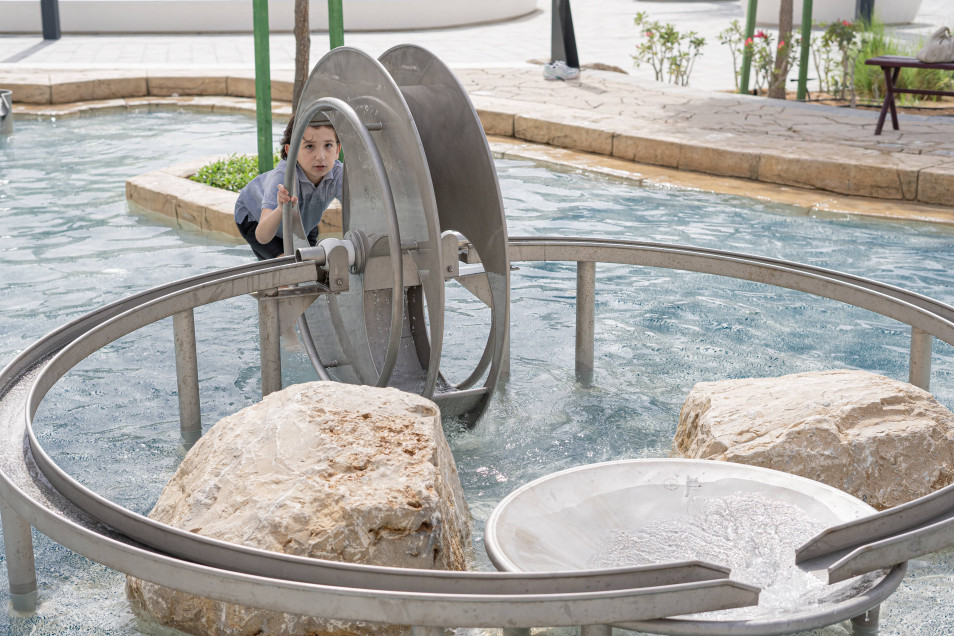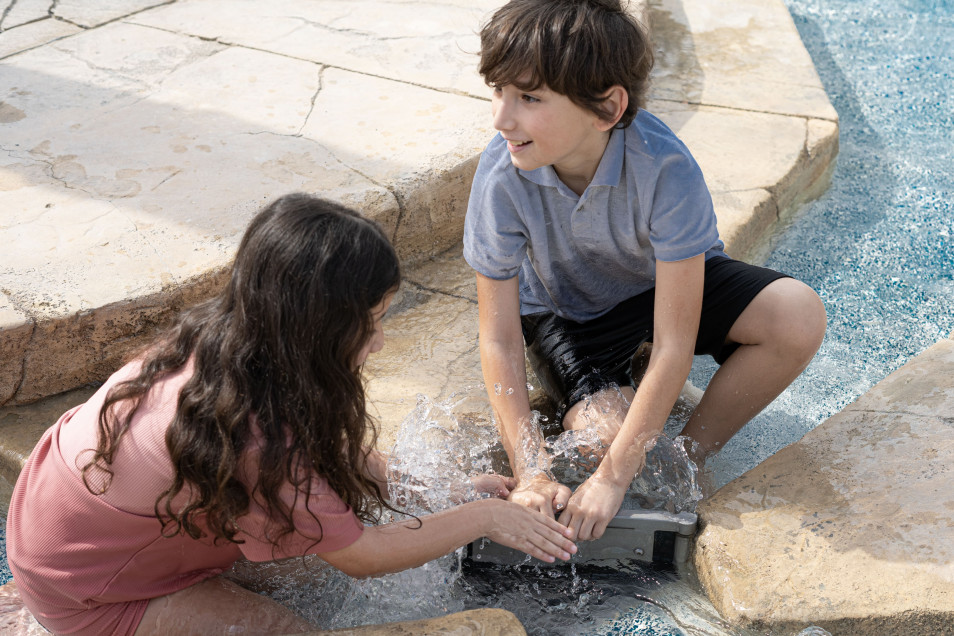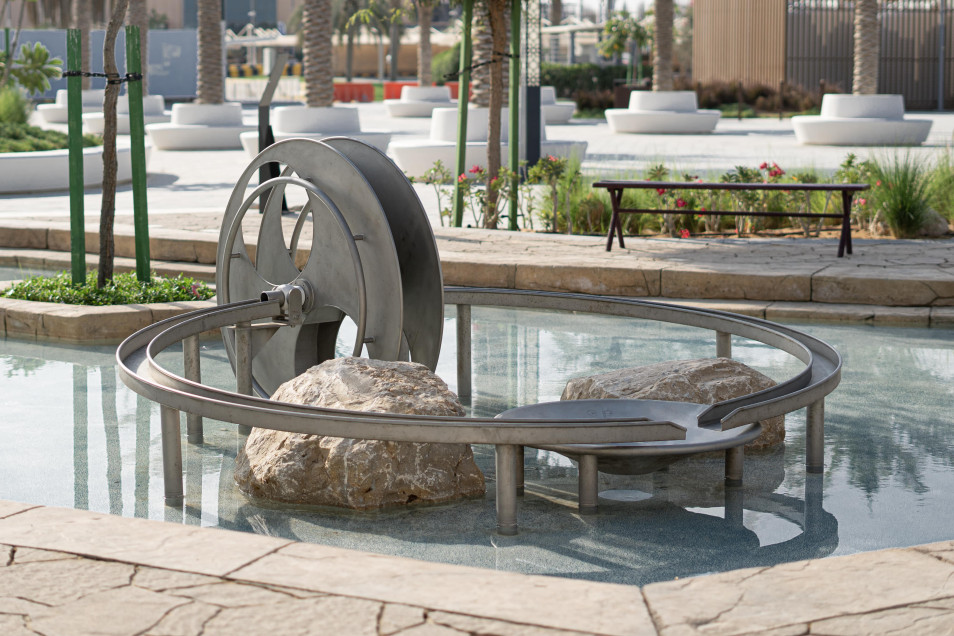 The play area is equipped with a variety of equipment that allows children to interact with the water naturally. One way this is done is by having a Mushroom Spring that supplies a water source by pushing a lever, allowing for more interactive elements to be used, such as the Scooping Wheel. When turned, the Scooping Wheel draws water from the basin, which is poured into the channel on either side and flows through a water outlet pipe. This equipment lets children control the flow of the water based on the speed they spin the wheel, making this a very interactive piece.
Another piece of equipment sure to capture the attention of children is the Rotating Conveyor, which has been renovated to include tipper trays in the design for a more immersive experience. The conveyor scoops water when spun, which is then transferred into the tippers, which filter the water step by step until it makes its way back into the water.
The site also has great landscaping, which tailors to equipment such as Lock Gates and Water Switches that temporarily prevent the water from flowing down the concrete channel, allowing children to control the flow and direction of the water when interacting with it.